Nutritional Excellence in Pork Production
At Famo Feeds, our swine nutrition program is designed to optimize animal growth and profit potential. Our feeding programs are formulated to combine convenience with sound nutrition to create an end product that is user friendly while maintaining performance.
Power Start – Our line of prestarter and starter feeds formulated for the needs of today's pigs. These flavored pellets encourage intake, reduce waste, and get results.
Base Mixes and Concentrates – Easy and convenient to use. Simply mix according to tag directions and feed. All non-medicated to provide flexibility to your operation.
Animal Fat and Protein Free – Many of our products are free from animal fat and animal protein products, with several available as non-medicated, as well.
Not sure what you need? Consult with our staff nutritionists to find the program and products to best match your needs.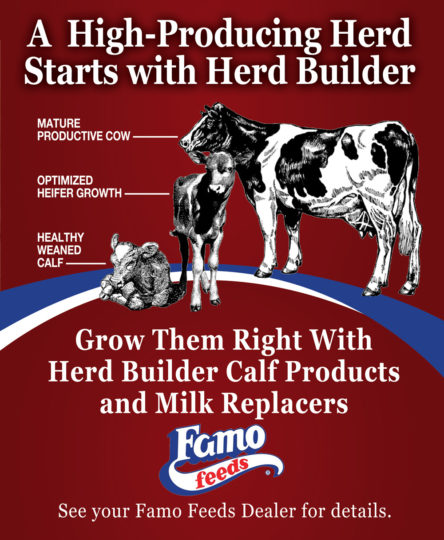 Have a question about livestock nutrition or our other products? Ask our Famo Feeds expert staff. Simply enter your question below.