Nutritional Solutions for a Diversity of Species
Famo Feeds has not forgotten our specialty species when it comes to quality products and nutritional prowess.
We manufacture high quality feeds to meet the needs of sheep, goats, rabbits, and deer. Whether they are 4-H project pets or the start of a business, our feeds will help you achieve your goals while remaining convenient and easy to use.
Having trouble getting started? We have management guides for several specialty species to help you and your animals have the best chance at success.
Supporting Sustainability
Organic farming is more than a management style, it is a commitment to the sustainable production of food with regard to humane and healthy practices.  At Famo Feeds, we support the growing organic ag community and serve them as we would any conventional operation.  We have the capability to manufacture organic-allowed minerals for use on certified organic farms.  All our mineral products destined for organic clientele are reviewed by their certifier before the product is delivered ensuring the safety and wholesome nature of the product.
Currently we manufacture Green Range Organics, a line of organic-allowed minerals for dairy cattle.  For more information on Green Range Organics or organic minerals for other livestock, please speak with one of our dealers or representatives.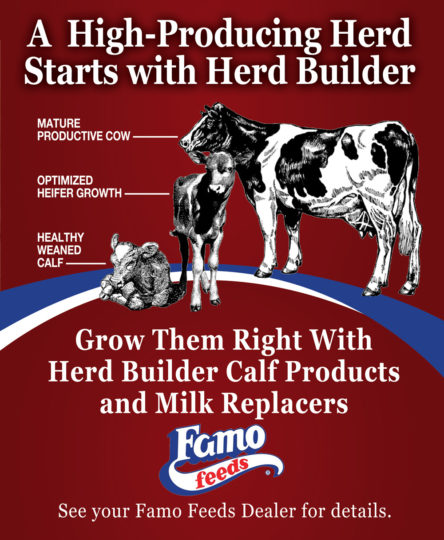 Have a question about livestock nutrition or our other products? Ask our Famo Feeds expert staff. Simply enter your question below.