Innovative Feeding Strategies for Today's Dairy Cow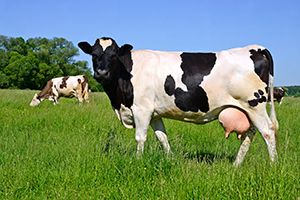 Proper nutrition and management are critical for the success and profitability of a dairy enterprise. At Famo Feeds, we strive to provide the best support for your operation and work to accommodate your specific needs.
Technical Support – Our technical support team is comprised of three PhD level ruminant nutritionists belonging to several professional organizations. As a group they remain up to date on the latest research available to the industry.
Sales Team – Our sales team regularly attend meetings to promote and develop their knowledge in the industry. They are a skilled set of individuals who aim to support the needs of your individual operation.
Program Approach – We look at your operation as a whole and develop a program to best match your needs from calf to cow.
Tailored – One size does not fit all here. We take into consideration your needs, goals, and restrictions when designing your program.
Certifications – We are Safe Feed Safe Food, HACCP, and FCI certified meaning you can trust that the products leaving our facility are of the highest quality and safe for your herd.
Beyond Nutrition – Dealing with lameness issues? Struggling to get your cows to settle? Whatever the issue, we can help. We take a multidisciplinary approach to look beyond the feedbunk and help you evaluate areas of opportunity and improvement within your herd.
Future Success Starts with Today's Nutrition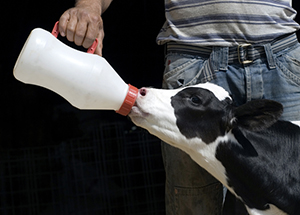 The success of a dairy cow is dependent on her health and nutrition as a calf. With Herd Builder products you can be assured that your calves will be given the best chance at a profitable future.
Ultra Start Colostrum Replacer – A convenient, high-quality, pasteurized, dehydrated colostrum product containing >150 g of IgG. One packet per calf provides all the colostrum needed.
Herd Builder Milk Replacers – We stock a variety of milk replacers to accommodate your needs from a basic 20-20 to a medicated high-protein milk replacer. Still want to feed whole milk? We also carry milk fortifiers and balancers to maximize calf performance off of whole milk.
Herd Builder Calf Starters – Our manufacturing process allows us to make calf feed of the highest quality. We pride ourselves on pellet durability and the uniformity of our texturized starters. Whether pelleted or texturized you can be certain that our calf starters are formulated for optimal calf performance.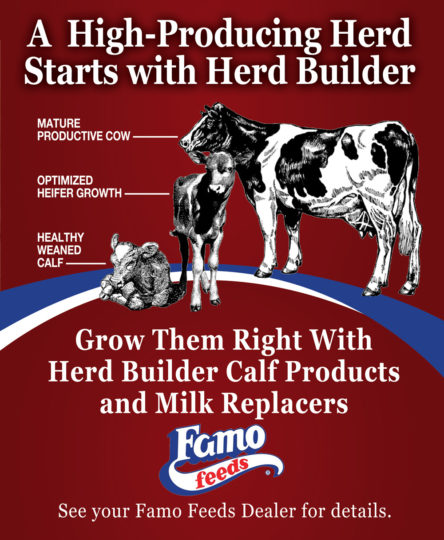 Have a question about livestock nutrition or our other products? Ask our Famo Feeds expert staff. Simply enter your question below.