Famo Feeds is Safe Feed/Safe Food, HACCP, and FCI certified. This means that you can count on both a quality product and a safe one as well. But, what do these certifications really mean?
Safe Feed/Safe Food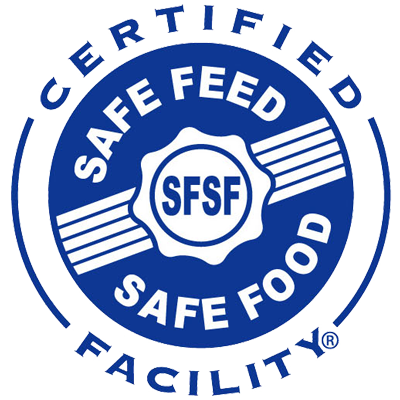 The Safe Feed/Safe Food certification signifies our compliance with total traceability of products. From initial procurement of ingredients to shipping of finished product, we are able to track our inventory in the event a recall is issued. With total traceability, we are able to ensure that the products we have distributed are safe for use and that if a recall is necessary that we can do so quickly and efficiently.
HACCP (Hazard Analysis Critical Control Point)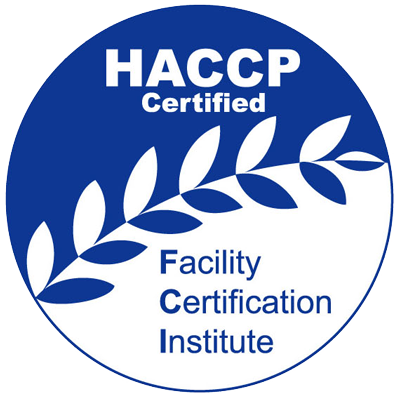 Becoming HACCP certified is an arduous process that requires continual reevaluation and updating to maintain certification status. It is a feed safety management tool focused on preventing biological, chemical, and physical hazards from reaching the customer. Famo Feeds currently maintains 9 critical control points, which are monitored and supported by numerous protocols. Our HACCP team consists of qualified individuals that write, monitor, and uphold the personnel and feed safety protocols. These standard protocols are reviewed and updated yearly or as needed by our HACCP team. We are constantly developing new procedures to enhance our product quality and safety. We strive to manufacture products of the highest quality in the safest manner possible.
FCI (Facility Certification Institute)
The FCI – RUPP certification means that we are in compliance with Food and Drug Administration's BSE (bovine spongiform encephalopathy) rule which prohibits the use of restricted proteins in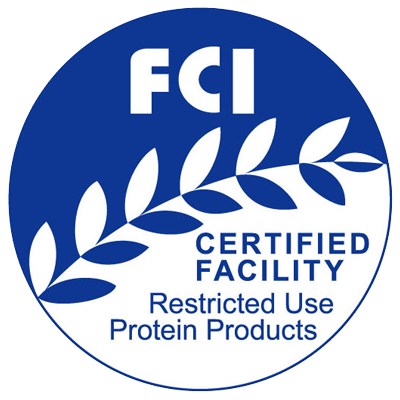 ruminant feed. Our facility has chosen not to handle restricted protein ingredients to remove any chance of contamination. We also require outside trucks to report contact with restricted protein ingredients and perform required flushing if necessary.
In order to maintain our certified status we must undergo yearly inspections which involve reviewing our protocols and records, and a walk through of our plant. These inspections typically take 1 – 2 full days to complete. But work on these certifications is not solely done on these two days. We are constantly monitoring and updating our procedures to best serve our customers. Whether it is the mandatory copper testing of our sheep feeds or the sampling of ingredients and finished feed, we are working tirelessly to maintain the high level of feed quality that our customers expect. Our certifications are not just logos we add onto our tags and letterhead, they are a visual representation of our promise to you to deliver a safe, quality product for your animals.
Famo Feeds • 446 Industrial Dr • Freeport, MN • 800-450-2145